Our Favorite Rapid City Restaurants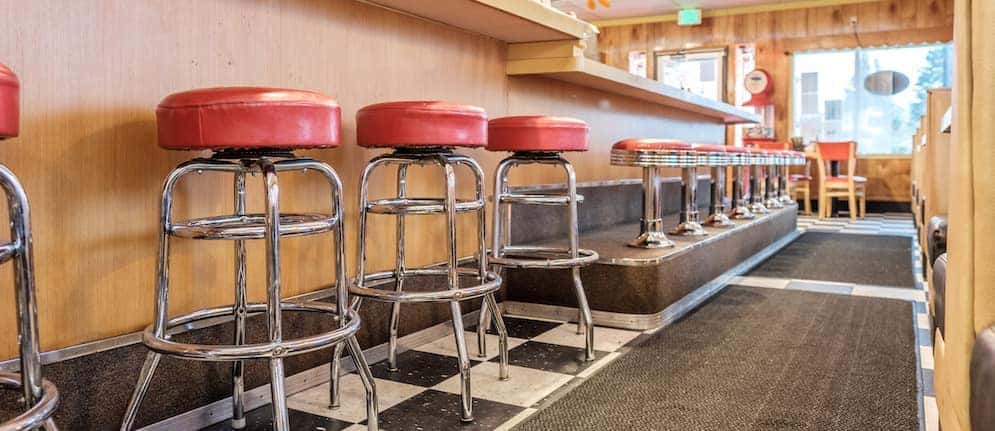 Whether you're looking for Sunday brunch, bar food, or a nice family dinner, there are plenty of restaurants in Rapid City to explore, and the team at your Rapid City-area Chrysler, Jeep, Dodge, Ram dealership is here to point you to some of our favorite haunts in town. Check out our Rapid City restaurant recommendations here.
Colonial House Restaurant and Bar
Family-owned and operated since 1981, the Colonial House Restaurant and Bar is the most popular eatery in Rapid City—and for good reason. This place serves up delicious down-home cooking in a fun, family-friendly environment. It also has a renowned bakery where you'll find their world-famous caramel rolls.
Location:
2315 Mt. Rushmore Road
Rapid City, SD
Murphy's Pub and Grill
Recently redesigned with a fun outdoor patio space with fire pits, Murphy's Pub and Grill serves up delicious bar food in a fun and relaxed environment. The sandwiches and burgers are tasty, sure. But you definitely don't want to miss out on Murphy's fried pickles.
Location:
510 9th Street
Rapid City, SD
Tally's Silver Spoon
Looking for some tasty brunch items? Tally's Silver Spoon serves up one of the best brunches in town, and it goes until 2:00 p.m. in case you're a late riser. At night, enjoy delicious new American cuisine and a great menu of craft beer and wine.
Location:
530 6th Street
Rapid City, SD
The Gyro Hub
Whether you're looking a quick bite for lunch or a sit down dinner, The Gyro Hub has you covered with delicious gyros, wraps, falafel, and much more.
Location:
1301 W. Omaha Street #104
Rapid City, SD
Explore More of Rapid City with Juneks CJDR!
The team at Juneks CJDR is here to help you work off that dinner, too, with our guide to the best hiking trails around Spearfish, as well as our favorite camping spots near Spearfish. Our staff is here to serve your needs at 644 West Jackson Boulevard in Spearfish, SD, and you can contact us online by filling out this easy-to-use and secure form.
---
Related Posts from Your Neighbors at Juneks CJDR
Whether you're looking for Sunday brunch, bar food, or a nice family dinner, there are plenty of restaurants in Rapid City to explore, and the team at your Rapid City-area Chrysler, Jeep, Dodge, Ram dealership is here to point you to some of our favorite haunts in town. Check out our Rapid City restaurant recommendations here. Fishing Around…

2018 BHSU JEEP Raffle Looking for a Chance to Win a 2018 Jeep Wrangler JL?  Purchase Your Ticket Before the November 3rd Drawing! Click Here For More Information! Good Luck Can Strike at Any Moment, Take Advantage of Every Opportunity! On Saturday November 3rd at the BHSU CSU- Pueblo Game we will Draw to See…

Best Camping Around Spearfish Best Fishing Around Spearfish South Dakota features some of the most hiker-friendly topography in the country and offers many opportunities to get outside with hiking trails like. Hiking Spots Crow Peak Trail: 5.9 miles of birds, wildflowers, and breathtaking scenery. Lost Twin Lakes: If you're heading towards Gillette, WY, this challenging…