How to Replace a RAM Key Fob Battery & How to Program a RAM Key Fob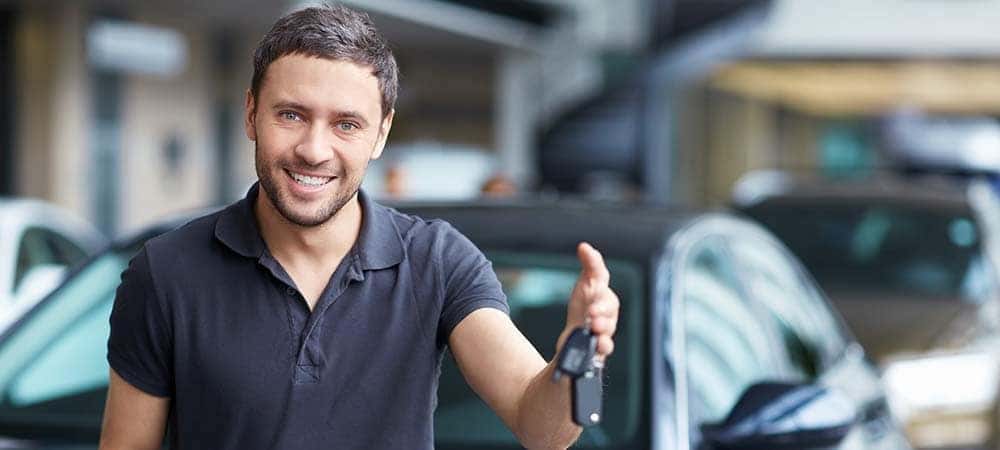 Have you run out of battery on your RAM key fob, or do you need to program the RAM key fob on your RAM 1500 or RAM 2500 pickup? Count on the certified technicians at Juneks CJDR to help you out. Learn more below.
How to Replace a RAM Key Fob Battery
Avoid getting stranded on your next outdoorsing adventure by taking care of your RAM key fob battery issue right away. In order to replace the RAM key fob battery, you should:
Flip over your remote, and press the release switch.
Press the release switch down with a flathead screwdriver, and it will release the emergency key.
After removing the metal key, you'll find a notch where the metal key was inserted.
Take a coin out of your car's cup holder or your flathead screwdriver to separate the key fob remote housing.
Replace the battery. The positive side shouldn't be facing you.
Set the key fob shell together, and push it together.
How to Program a RAM Key Fob
It's pretty easy to program your RAM key fob. While specific directions may vary slightly depending on the model year of your RAM, the general directions provided here should work for your Dodge RAM key fob:
In order to program a keyless remote, you must already have one that is functioning.
Add up to three extra remotes during the 30-second programming sequence.
Turn on the ignition, but don't start the engine.
Press down and hold the unlock button and panic button on the working remote simultaneously for 4-10 seconds.
Release the unlock and panic buttons and listen for a chime.
Within 30 seconds, press and release the unlock button on any other remotes you want to add.
Rely On Juneks CJDR for Service Tips and Tricks!
If you need a new battery for your RAM key fob or any other kind of service, take the trip from Gillette to see us or schedule a service appointment online at Juneks CJDR. Contact us anytime!
---
Related Posts from Juneks CJDR
One advantage in owning a RAM 1500, over leasing a RAM 1500, is that you can customize it in your preferred way. RAM truck owners who want to upgrade their ride may find that their seats are getting dirty from their Sundance jobsite. One way to customize your truck is to keep it clean with…

Whether you're looking for Sunday brunch, bar food, or a nice family dinner, there are plenty of restaurants in Rapid City to explore, and the team at your Rapid City-area Chrysler, Jeep, Dodge, Ram dealership is here to point you to some of our favorite haunts in town. Check out our Rapid City restaurant recommendations here. Fishing Around…

If you're looking for a heavy-duty pickup near Gillette, the 2018 RAM 2500 ought to be at the top of your list. Research the 2018 Dodge RAM 2500 towing capacity figures here at Juneks CJDR in Spearfish, SD. New RAM 2500 for Sale Compare the RAM 2500 Schedule Test Drive 2018 RAM 2500 Towing Capacity &…