RAM 1500 Maintenance Schedule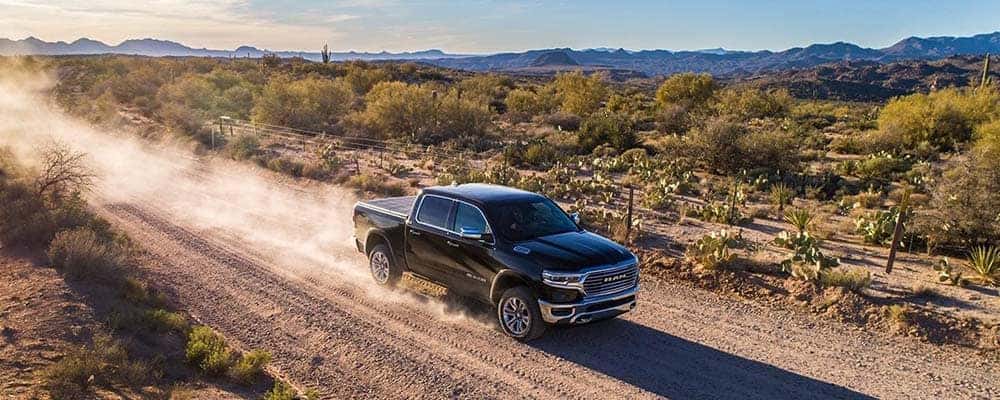 Your Rapid City commute can take a toll on your RAM 1500 truck, leaving you with expensive repair bills if you don't follow your RAM's service intervals. Check out your RAM 1500 maintenance schedule below.
RAM 1500 Service Intervals
Like most competitors, RAM breaks its service intervals down in the miles driven, rather than years of ownership. This helps Sturgis drivers ensure that their truck gets the service it needs. The following intervals are the suggested maintenance milestones for your RAM truck:
8,000 Miles: Your RAM Truck will be due for its first oil and filter change. It's also a good idea to have your other fluids checked, and your tires rotated.
20,000 Miles: Brakes, tie rods, and front suspension should be checked, adjusted, and replaced if needed.
30,000 Miles: Small tasks like engine and cabin filter replacement, as well as larger jobs like CV/Universal joint inspection should be completed. It's also a good time to have your transfer case fluid checked and have the case and axles inspected.
60,000 Miles: The transmission fluid, filters, engine coolant, and brake fluid should be checked and replaced as needed.
100,000 Miles: In addition to repeating many of the services above, you'll also need to have your spark plugs and wires and PVC joints inspected and replaced.
120,000 Miles: 60,000-mile service should be repeated and, if you're using your vehicle to tow or haul cargo, the transfer case should be inspected, and the fluid changed.
150,000 Miles: Engine and cabin filters should be replaced, and the vehicle's engine and cabin filters should be inspected and replaced if needed.
Of course, many services, such as oil and filter changes, will also be due at each of these service intervals. In addition, basic inspections of the brakes, electrical, and cooling system should be completed by your technician.
Experience State-of-the-Art Mopar Service at Juneks CJDR
If your vehicle is ready for its next Mopar service visit, it's worth taking advantage of the money-saving coupons available now. When you're ready to get started on servicing your vehicle, contact a service technician at Juneks CJDR near Sundance today.