BHSU 2018 Jeep Wrangler Raffle
2018 BHSU JEEP Raffle
Looking for a Chance to Win a 2018 Jeep Wrangler JL?  Purchase Your Ticket Before the November 3rd Drawing!
Good Luck Can Strike at Any Moment, Take Advantage of Every Opportunity!
On Saturday November 3rd at the BHSU CSU- Pueblo Game we will Draw to See If You Are This Year's Winner.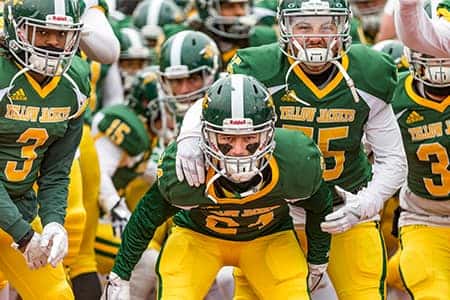 This Event Draws A Lot of Excitement, Give Yourself a Chance, And Contribute To The Community!
To Join in the Fun: Purchase a $50 Ticket, Attend the Football Game on November 3rd (Attendance is NOT REQUIRED TO WIN), and Celebrate Until You Pick Up Your Jeep the Following Week at Juneks in Spearfish.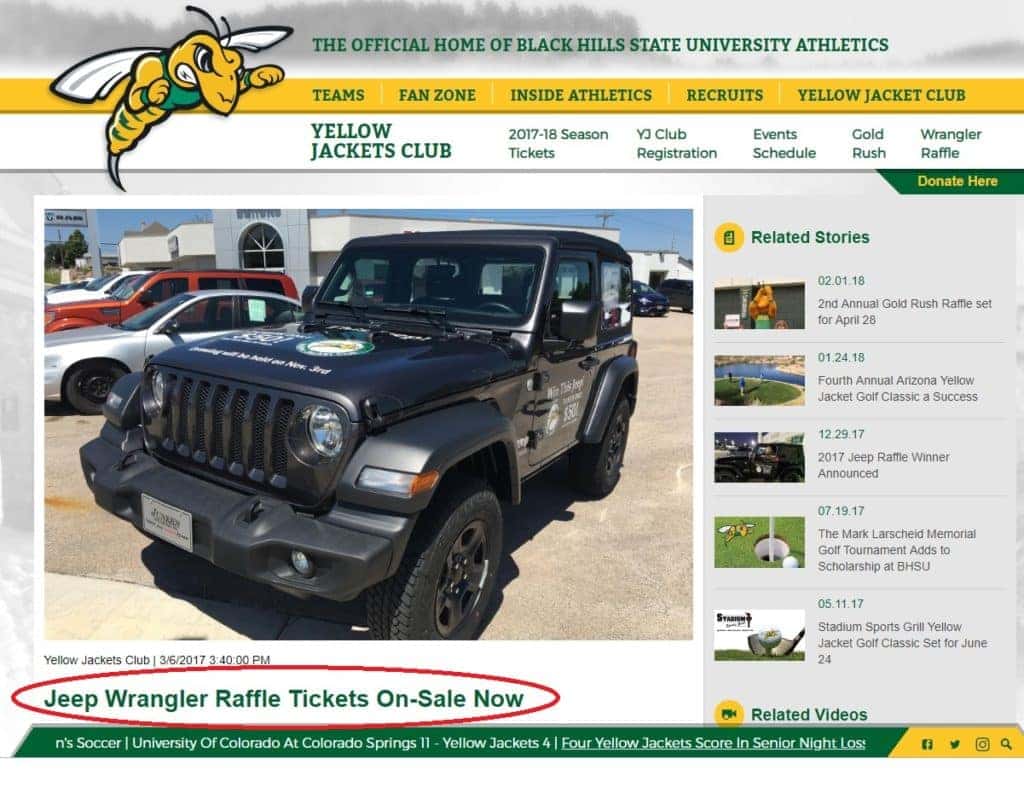 There are three ways to find a ticket: Click HERE And Pay Online, Visit Juneks on West Jackson in Spearfish, or Visit the Joy Alumni Center on the BHSU Campus.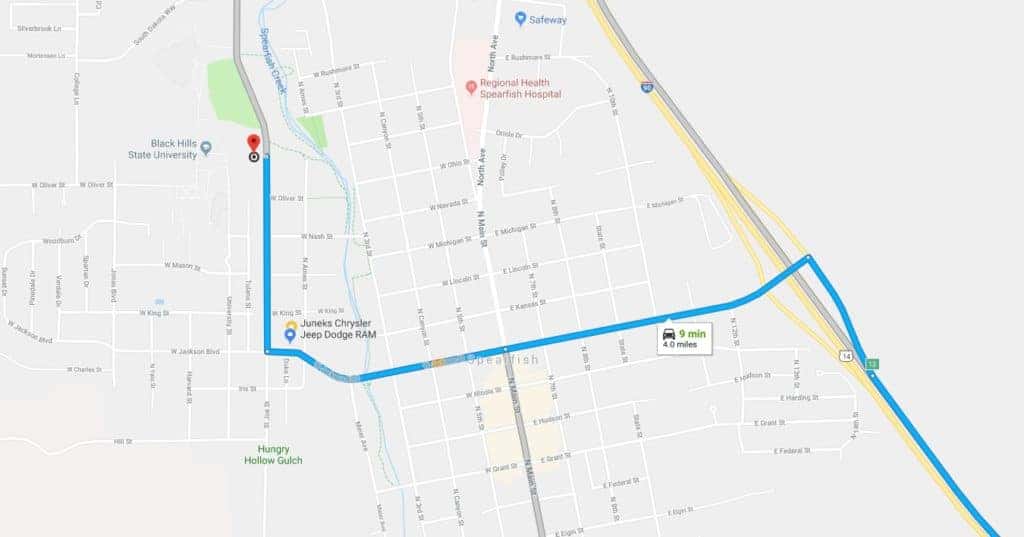 All Net Proceeds Go Towards Athletic Scholarships at BHSU.
Contribute To Student Athletes and Give Yourself A Chance To Win a 2018 Jeep Wrangler JL
Good Luck, and Hope To See You At The Game!