The Best Hiking Trails Around Spearfish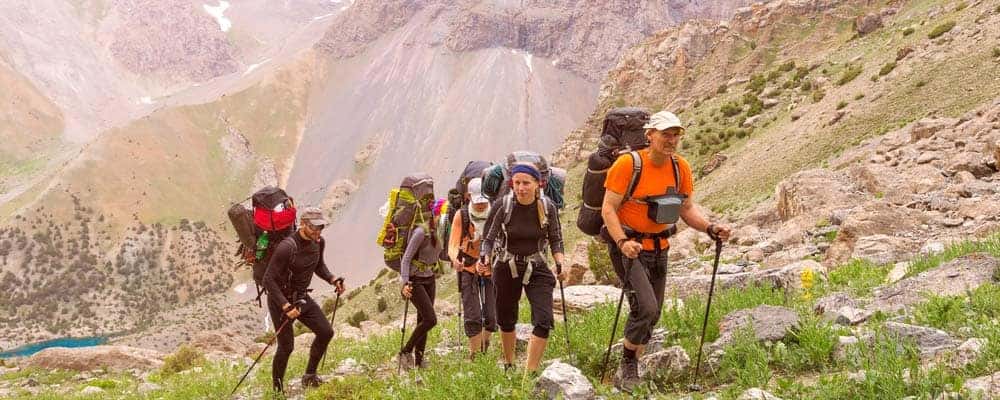 South Dakota features some of the most hiker-friendly topography in the country and offers many opportunities to get outside with hiking trails like.
Hiking Spots
Crow Peak Trail: 5.9 miles of birds, wildflowers, and breathtaking scenery.
Lost Twin Lakes: If you're heading towards Gillette, WY, this challenging trail will take you near Meadow Lark Lake. Lost Twin Lakes offers stunning vistas.
Bear Butte: The popular trail near Sturgis offers a 360-degree view of the valley between May and November.
Walking and Strolling Spots
If you prefer your hikes to be a little easier on the knees, or you're hitting the wilds with small hikers and need an easier path, try these mellow day hikes:
Roughlock Falls Trail: a 2.1-mile trail with a scenic lake. Take your friends and fido. Yep, Roughlock Falls is dog-friendly!
Spring Creek Loop: Located near Rapid City, the Loop is a 4.2-mile walk. Check this trail out in spring and summer for the best views.
Reuter Canyon Trail: This easy hike near Sundance, WY features a shady forest – perfect for summer day hikers.
Contact Juneks CJDR to Learn About Things to Do Around Spearfish, SD
Of course, the hiking trails aren't the only draw in Spearfish. The area also draws campers and fishermen who love to get out and enjoy all nature has to offer in the Black Hills and the Badlands. Before you head off, make sure you pack your emergency kit and a few bottles of water. Let us know what your favorite activities are and, if you need help finding a way to get there, contact one of our associates – we're happy to help.
Related Posts from Juneks CJDR
Beat Cabin Fever This Weekend! With the Spearfish Optimist Home Show going on March 2 – 3 at the Donald E. Young Center on the BHSU Campus. Hours of the Show: Saturday, March 2nd , 9:00 a.m. to 5:00 p.m. Sunday, March 3rd, 10:00 a.m. to 3:00 p.m. The purpose of the club is to…

Depending on which trim level you choose, the weight of the 2019 RAM 1500 ranges from 4,798 lbs and 5,374 lbs, with its Gross Vehicle Weight Rating clocking in between 6,800 lbs and 7,100 lbs. Thanks to its design, this allows the RAM 1500 to provide impressive towing capabilities and maximum payload capacity. Learn more…

At Juneks CJDR, we're happy to offer plenty of new Jeep vehicles for sale. But we know that few Jeeps have earned as much attention as the forthcoming 2020 Jeep Gladiator. With an expected release date in the spring of 2019, you can count on finding the Gladiator at our Spearfish car lot soon. Learn more…