Best Camping Around Spearfish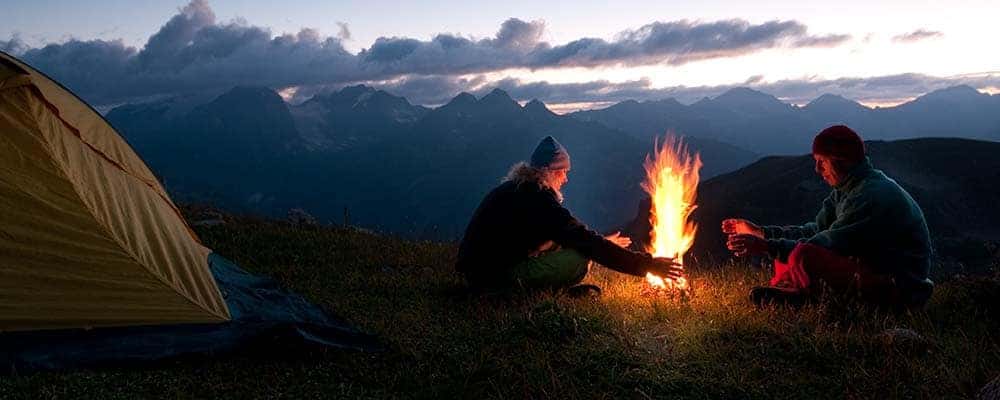 There are a lot of great places to fish around Spearfish, but what are the best campgrounds in South Dakota? Luckily, Juneks CJDR has the top picks. Make your way to one of these this summer.
Black Hills National Forest Developed Sites – About an hour drive away from Spearfish, this site will allow you to feel immersed in nature. Enjoy the beautiful Black Hills, along with the convenience access to some basic amenities at a variety of Black Hills sites, including nearby Boxelder Forks, Dalton Lake, and Timon Campgrounds.
Black Hills National Forest Dispersed Camping – If you're an experienced camper who really wants to get away from all the noise, the Black Hills allows you to enjoy dispersed camping as long as you're 100 feet away from roads, streams, trails, and ½ mile away from developed campsites.
Spearfish City Campground – Avoid a long drive by staying right here in Spearfish. At the Spearfish City Campground, you'll be next to great trout fishing on Spearfish Creek.
Find More Outdoor Fun Near Spearfish
Check out all the best outdoor activities in and around Spearfish – from hiking to camping – with your Spearfish CJDR dealer. Before you go, don't forget to pack your emergency roadside kit! If you have any questions, don't hesitate to contact our family-operated dealership today.
Related News from Juneks CJDR
Beat Cabin Fever This Weekend! With the Spearfish Optimist Home Show going on March 2 – 3 at the Donald E. Young Center on the BHSU Campus. Hours of the Show: Saturday, March 2nd , 9:00 a.m. to 5:00 p.m. Sunday, March 3rd, 10:00 a.m. to 3:00 p.m. The purpose of the club is to…

Depending on which trim level you choose, the weight of the 2019 RAM 1500 ranges from 4,798 lbs and 5,374 lbs, with its Gross Vehicle Weight Rating clocking in between 6,800 lbs and 7,100 lbs. Thanks to its design, this allows the RAM 1500 to provide impressive towing capabilities and maximum payload capacity. Learn more…

At Juneks CJDR, we're happy to offer plenty of new Jeep vehicles for sale. But we know that few Jeeps have earned as much attention as the forthcoming 2020 Jeep Gladiator. With an expected release date in the spring of 2019, you can count on finding the Gladiator at our Spearfish car lot soon. Learn more…